Review collection has never been easier
Join the 17,000+ businesses that have built powerful reputations with our simple, incentivized campaigns. Get started today with our free Review Collection Service.
*A Gartner Digital Markets Listing is required. Don't have a listing? Get started today!
Features to boost your success

Custom review forms
We help you build an ongoing strategy for global review recruitment so you can stay competitive in the marketplace with incentivized review collection forms, customized by software product and preferred language and currency. Use the Review Tracker to monitor reviews collected and track your gift card incentives.

Review collection toolkit
Set your review collection campaign up for success by leveraging our helpful tools to engage your software users. Collecting reviews may seem daunting. We make it easy from campaign set-up to measuring impact – with marketing tools and sales enablement support along the way.

Dedicated reviews support
We're here to help you launch a successful review collection strategy. Our team of reviews experts is available to answer your questions and ensure you're confident with an always-on review recruitment process for your business.

Campaigns on your behalf
Don't have the bandwidth to run a reviews campaign right now? We can execute a Reviews Email Campaign to your users on your behalf for an effective review boost. We've mastered the email cadence and copy to help you get the most reviews out of your campaign, and we will cover incentives to encourage review submission.
New: Review Quotes
Easily build buyers' trust and increase market consideration by simply embedding authentic customer reviews throughout the buyer journey. Unlock Review Quotes by collecting a minimum of 10 reviews, and show off the reputation you've built.
*Our Review Collection Service is included for all software products with listings on Gartner Digital Markets. There is never a cost to participate. We distribute and pay for the gift card incentives associated with your Review Collection Service forms.
Helpful resources
Leverage review resources to better understand the review process every step of the way.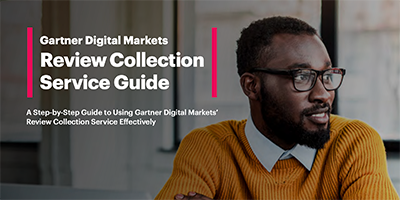 Recruiting fresh reviews can be challenging without the right framework and tools. Get our tips and best practices to build an always-on strategy.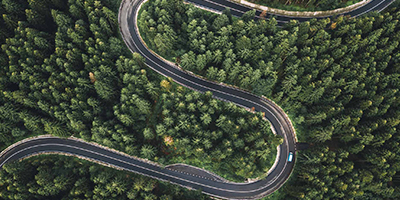 See the steps we take to verify each and every review submitted to our sites.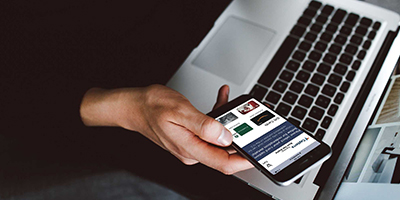 Learn the simple steps your verified reviewers take to claim their incentives.